80% of the U.S. population has some form of periodontal gum disease.
Bad breath, gum disease, cavities, sensitivity and tooth loss are just a few dental problems that can occur if you are not taking care of your mouth. The good news is: healthy habits can elicit positive changes quickly. Here are the facts on oral hygiene:
BRUSH OR FLOSS FIRST?
Fact: Pick Up The Toothbrush.
To better understand this debate Dr. Ken Cirka, DMD, graduate of The University of Pennsylvania Dental School, explains: "This way the teeth are cleaner, and you are not inoculating bacteria deep into your gums, which can lead to a gum infection".
*immediately picks up toothbrush*
Fact: 31% Of Americans Do NOT Floss.
Surprised? If you are human then you know that hectic schedules are very good at distracting us from the most simple of tasks. The truth is we need to floss in order to remove food AND the film of bacteria that forms there before it turns to plaque, which can cause inflamed gums (gingivitis), cavities, and tooth loss.
On the issue of flossing every day: "None of us is perfect. But leaving floss next to the TV or bed is a gentle reminder to floss before bed".

– Dr. Ken Cirka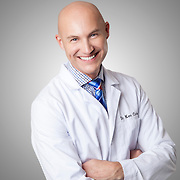 DENTAL PRODUCTS. What are the best options?
FACT: Look for ADA: American Dental Association approved products.
"I love Crest toothpaste", says Dr. Cirka, "Crest offers ADA approved oral products that work great at helping to reduce plaque buildup, and keep your mouth feeling fresh throughout the day".
SWEET TOOTH
FACT: Bad Bacteria Love Sugary Treats.
There are hundreds of bacteria that live in our mouth, many of which are beneficial to our oral hygiene. However, certain harmful oral bacteria actually feed on the sugars you eat to create acids that destroy the tooth enamel, which is the shiny, protective outer layer of the tooth, making us susceptible to cavities. "I love holiday sweets just like everyone else", says Dr. Cirka, "and the trick is to consume with meals. Studies show that if sweets are consumed with meals, the incidence of cavities remains the same as if no sweets were eaten."
REMEDIES FOR BAD BREATH:
FACT: Bad Breath in the morning: Normal, because our mouths dry out while we sleep.
Bacteria love to hide in the deep crevices in your tongue and Dr. Cirka's advice: "Brushing your tongue before you fall asleep can actually reduce your bad breath for the following day!"
In between brushing, studies suggest that drinking unsweetened black or green tea may help ward off bad breath. Eating 6 ounces of unsweetened yogurt every day can reduce the level of odor-causing hydrogen sulfide in your mouth. If you are looking to mask garlic breath, eat an apple. The polyphenols found in apples break down the smelly sulfur compounds. An apple a day can keep the garlic breath away!
DO YOU WANT WHITER TEETH?
FACT: There are a variety of options to choose from if you are considering a brighter smile.
Studies show that people with whiter teeth make a greater first impression. Zoom! Whitening, Bleach Trays with Gel, and over the counter products. Dr. Cirka breaks down the pros and cons.
Zoom! Whitening
Pros: "The safest way to whiten teeth is through an in office treatment such as our Zoom! Whitening. Some of our patients teeth are more sensitive than others and through an in office procedure, we're able to greatly reduce sensitivity".
Cons: Higher cost.
2. Custom Bleach Trays and Gel:
Pros: Can lighten your teeth as much as 10 shades with just a 15 minute gel application a day for ten days.
Cons: At home technique, not done in office.
3. Over the counter
Pros: Less cost. The only over-the-counter gel that Dr. Cirka recommends: Crest Whitestrips.
Cons: "Other products, over the counter or on the Internet may not be safe, my be acidic, and may remove a layer of your tooth. Don't take that chance. Also, you may experience high sensitivity, the teeth can whiten unevenly, and the teeth can become weak using methods other than that which a dentist provides".
Prevention is the best way to take of your mouth. In addition, regular cleanings are a must to protect your teeth. Remember, healthy gums don't bleed. If yours do, then see a dentist right away.
Follow me on Instagram for more tips and tricks.